Weekly Astrological Forecast by Karni Zor
Karni Zor offers a unique astrological forecast fashioned according to the true positions of the stars in the skies.
Please note the New astrological Realm, according to your date of birth – which combines the Sidereal star chart at the moment of your birth together with new knowledge about the essence of the astrological signs.
More relevant forcasts by Karni Zor :
THIS WEEK:
The Lake – For those Born Between March 14 – April 12
This week the skies make you even more practical and grounded. You have less time for yourself and less interest in doing things that are not efficient. This is the time to take care of all the arrangements and bureaucracies. This is the time for management and order. In addition something happens in the communicational realm, as many conversations allow you to broaden your scope and enable working together with other people, in a group or in partnership. Make sure you attend to emotional issues, you are sensitive these days and uncared for issues might appear as physical symptoms.
The Flame – For those Born Between April 13 – May 13
There are two voices in you, each calling in its own direction, the first is the voice that wants to just enjoy life and do the things you love to do. The other is the voice that calls for practicality and efficiency. These two voices need to be heard and taken care of. You need to find the balance between fun and management. But the truth is that you can easily find time for both as your managing skills are at their best this week!
The Key – For those Born Between May 14 – June 14
Family matters need their attention and time. Emotional matter can easily push you away from the path you intended to go on. It is difficult to see things objectively these days. Feelings, for better or worse, are the major focal point and the glasses through which you see the world. You are very emotional and introverted. It is perfectly fine to have some "soft" time and let yourself express your emotions (as long as they do not harm others). But you just want to keep in mind that this is not the state to make important decisions from…
Exchange – For those Born Between June 15 – July 15
This is a time when thing easily flow. A time to express things that were "cooking" in you for a while. This is the time to speak with friends and clients and share your ideas and endeavors. This is a time to market and publish, a time to ask for friends for more ideas. This is a time of learning, development and expansion. Keep in mind with all the flow, that family members need attention as well these days – and so make the time for them.
Giving – For those Born Between July 16 – August 15
Venus is now travelling your astrological House of Finance – and it is a great place for Venus to be in! Venus helps with feelings,  abundance, wealth and harmony. It helps to have a good flow of cash and is a good luck charm for everything to do with money. And this is needed now – because it is a time to make some financial decisions and investments. Venus also really helps to have a good sense of design and esthetics – so it is great if you are decorating or renovating your house!
The Swan – For those Born Between August 16 – Sept 15
The sun is travelling your astrological realm, and continues to affect you positively. This is a great time of increasing awareness, of much strength. It is a time of an inner steady core and a sense of vitality and joy. Venus joins the sun this week as it enters your astrological realm as well. Venus, planet of love, beauty and harmony, has its blessings for you for your birthday month: it makes you feel calm and harmonious and enables love to enter your life. This is a great time to find love, for those seeking it, and a time to enrich your existing relationships.
Abundance – For those Born Between Sept 16 – October 16
Mercury enters your astrological realm this week, making you a bit lighter and more communicative. This is a generally numb time that preceeds the birthday and the beginning of a new astrological cycle, a time that is usually introverted and vague. But the appearance of Mercury changes everything as Mercury makes you friendlier and more talkative. It also helps you take things lighter and with a sense of humor, and be more acutely aware of things and sharp. During the next few weeks Mercury will conjunct the True Node – also in your astrological realm – and that will bring about many insights and awarenesses about your life, awarenesses that allows new perceptions and therefore changes, awarenesses that will enhance towards your birthday time.
Creation – For those Born Between October 17- Nov 14
These days the subject of your vocation is very intensive and vivid. The sun's location allows you to be aware of the higher purpose of your life and also enables you to take some major steps towards it. Venus helps things to do with your vocation to be more harmonious and have a better flow. You only need to listen to your heart in order to know what needs to be done. This is a time when you can affect people around you in a most positive way, ease their way and heal them.
The Gate – For those Born Between November 15 – December 14
Although work takes a lot of your attention and time, it seems as though you manage to keep your head above water and remember the higher purpose of life, and the most important things that you have to do without getting lost in the little details. Keep track of the ideas that appear now and conversations with friends that might be revealing. What comes as hypothetical ideas might find their way to actuality during the next two months…
The Dolphin – For those Born Between December 15 – January 13
You feel very free and optimistic. This is the time to use the energy and vitality that fills you and use it to promote things that are important for you and others. The only thing to notice is Mercury's new location that might make your thinking processes  work  over-time. Try to avoid too much thinking and too much examination of things: relax. Take a walk in nature. Remember that these days over-analyzing does not take you anywhere. Stick with happily flowing with your intuition, and with  doing.
The Diamond – For those Born Between January 14 – February 12
This is an extraordinary spiritual time. You can deepen your spiritual connections and spend a wonderful time with yourself and the unseen worlds that surround you. This is a time of many insights and revelations. Mercury's new location allows you now to get more serious about starting to study something that you have wanted to for a while. This will also balance the "alone" time that is prominent these days, and will allow knowledge to flow both from inside and outside.
The Waterfall – For those Born Between February 13 – March 13
This is a very vivid time. You are very acute, aware and active. One of the areas to "invest" these days is in your loving relationships. Venus, planet of love and feelings, is now travelling your astrological house of love and marriage, affecting couple-ship and other committed relationships. This is a great time to find love, for those seeking it, and a way to expand  existing relationships. But most of all – Venus allows you to start being aware of the subject of love and companionship, as it first must begin within you and only afterwards find its outer expression. This awareness allows you later on to make the needed changes, sometimes only in perceptions, in order to develop in the matters of the heart and of companionship.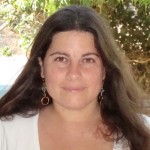 TO GET YOUR
PERSONAL ASTROLOGICAL CHART
DONE BY KARNI ZOR
EMAIL: ASTRO.MACHON@GMAIL.COM