Weekly Forecast
April 20 – April 27
Karni Zor offers a unique astrological forecast fashioned according to the true positions of the stars in the skies. Please note the New astrological Realm, according to your date of birth – which combines the Sidereal star chart at the moment of your birth together with new knowledge about the essence of the astrological signs.
For the wider scope also read about Mars' Retrogression and its affect upon you till May 20th,
and Jupiter's positive influence till June.
 
********
The Lake – For those Born Between March 14 – April 12
It seems that the best and worst thing that happens to you now is your will to do things. Something inside you urges you into action, but if you don't manage to do things in the right way – it would lead to disappointment. Now, with Mars retrograding, you should expect to accomplish a lot and you shouldn't expect things to be done easily. But keeping that in mind– it IS a time for Doing. The way to approach things is to do things in a moderate way, have a long-term perspective (not wanting to do things fast and all at once) and do things in a thorough and slow method.
The Flame – For those Born Between April 13 – May 13
The Sun shines in your astrological realm, charging you with much needed energy. This is the re-start to your system that you have been waiting for, for the last few months. This is the time to DO and manifest all the great ideas and initiatives you've been thinking of lately.  Now that Saturn and the True node have less of an affect upon you – the great barriers are removed and the door is wide open. Do not spend this special energy and time on petty management chores – this is the time to invest in the big and important projects. Even Mars' retrogression cannot stop you now.
The Key – For those Born Between May 14 – June 14
This is an introverted period for re-thinking, re-evaluating and slowing down. This is a special time that is characteristic of the month proceeding the birthday, and it allows you to change direction if needed so the coming re-birth is not just an automatic repetition of what you've been doing so far. Take the time slowly, give yourself time for the inner process and don't rush yourself in to any action or decision.
Exchange – For those Born Between June 15 – July 15
The "green light" of doing and expanding continues. There is much energy, lots of happenings and events. There's an open course for reaching the wide world. The Sun is now in your astrological House of Vocation, making everything you do even more meaningful and more touching to other people's lives. What you do now will have long term results – so do not only measure it by what you see now.
Giving – For those Born Between July 16 – August 15
This is a slow and quiet time – mellow, but allows building the character and charisma. This is the time to work on the foundations. This is the time to invest and persist even if the results do not show up immediately. This is the time to connect to your intuition. Work can drag you away from all that, if you do not pay attention and let it. It is important to tend to your career, but also important to keep the balances and allow yourself to have some quiet time.
The Swan – For those Born Between August 16 – Sept 15
You are more emotional than ever, softer and tenderer, warmer and radiate love to your surroundings. This might even surprise you. You find the way to express your inner fire in a way that warms another person's heart. This brings a lot of healing – to yourself and others. It is important to allow this special flow and not go into logic or practicality. This is also a good time to be more in contact with your healing powers – notice and practice them more.
Abundance – For those Born Between Sept 16 – October 16
Mars is still retrograding in your astrological realm, and things are not moving forward. It is hard to deal with Mars' energy – it makes you do things that do not promote you towards your goals, and even worse – it can make you do some destructive things. It is crucial to avoid impulsiveness. And keep in mind the retrogression lasts till May 20 – a long period for you to develop in and practice common sense and self-censorship. It is important to know and remember where you are headed and not take any steps that may interfere with your higher purpose.
Creation – For those Born Between October 17- Nov 14
The Sun in the realm of "The Flame" opposes your natal-sun (the sun in your birth chart) and by that it reflects, sheds lights and makes things clearer. A lot of fog that has gathered lately upon your life – now gets dissolved. The clarity might also reflect upon things that are less convenient. This is the time to check what your true desires are – and check if those wishes are also of any benefit to the world and to other people. This is also a time that sheds light upon your loving-relationships, with the ability to see clearly what is going on there and check again if the situation matches your intent.
The Gate – For those Born Between November 15 – December 14
This is a challenging time for you. Not much is going on outside – but a lot is happening inwards, in the depth of your emotions, feelings and psychologies. Your emotions popping up now can become a big obstacle for you, and can stop you from acting rational and sensible – so you need to know that,  keep that in mind and work knowing you're emotional. This is the time to see clearly the wounds and hurts and deal with them, heal them and not let them overtake you. This is the time to give love to your dear ones, without expecting to get something in return.
The Dolphin – For those Born Between December 15 – January 13
You have to find the light and easy way to take whatever you have inside you and get it our into the world. Things from deep inside want to find their expression, but if it is not done lightly – obstacles start to appear. Try not to spend time on explanations or trying to understand things. Drop logic as much as you can. There is something that just wants to burst out like a volcano – and as long as it is not harmful – just let it!
The Diamond – For those Born Between January 14 – February 12
The best thing you can do this week is… not to do anything at all! Yes, as strange at it may sound – it is better to just let go, relax and not try to do anything. This is the to BE. This is a wonderful opportunity to get rid of desires, wishes and plans, leave common sense and practicality behind – and if possible just to be alive, aware and enjoy being and living.
The Waterfall – For those Born Between February 13 – March 13
Venus in your astrological realm makes you radiate a soft, tender and feminine radiation. There is a lot of healing in that, to you and to your surroundings. Try to relax and just be in this soft, harmonious frequency. Venus also conjuncts Chiron, which also is in your astrological realm. Chiron is all about healing wounds. So this is the week to heal old (or recent) wounds that were created because of love and relationships. For ladies this is an opportunity to heal the way they grasp themselves as women and to build newer and healthier prints concerning love, femininity and beauty.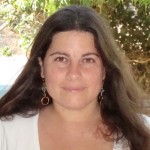 TO GET YOUR
PERSONAL ASTROLOGICAL CHART
DONE BY KARNI ZOR
EMAIL: ASTRO.MACHON@GMAIL.COM
New on the Site:
You can leave your comment on every page!
Please share, comment and take part…
Comments
comments