Weekly Forecast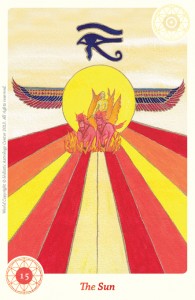 July 20 – July 27
Karni Zor offers a unique astrological forecast fashioned according to the true positions of the stars in the skies.
Please note the New astrological Realm, according to your date of birth – which combines the Sidereal star chart at the moment of your birth together with new knowledge about the essence of the astrological signs.
The Lake – For those Born Between March 14 – April 12
The Sun's new location makes life easier and brighter. After a few introverted weeks, comes the time of waking up and getting out into the world again. After a time of giving to everyone around you – comes the time to take care of yourselves and enjoy life. Keep in mind though that freedom is not complete (can it ever be?) as two planets are still travelling your astrological House of Family – making family issues, and emotions in general, a big focal point and something needing attention. But it can now be balanced with taking care of yourself as well.
Mars' location making your spiritual endeavor more prominent these days and intensifies your inner-quest.
The Flame – For those Born Between April 13 – May 13
These are very emotional times, as life gushes and rushes. The Sun sheds light now on family issues, as your kin need your attention. Childhood memories may pop up now – either in a nostalgic way or in a way that will hint that some of these issues still need healing. Mars is evoking your couple-life – making you emotional and edgy also there… it is best to plan doing things together with your partner (a productive way to handle Mars' influence) instead of Mars' energy provoking you one against the other…
The Key – For those Born Between May 14 – June 14
Life can be a bit lighter these days. You are still going forward with some major steps, but the Sun's new location allows all to be easy, quick and flowing. Some of the major steps can be aiming towards manifesting your dreams and vocation, they might even be big economical steps or big investments, but you can balance that with a good conversation, some humor and time spent with good friends. Mars' new location allows you to be practical and efficient and from there things go smoothly and quickly without many emotions about what needs to be done.
Exchange – For those Born Between June 15 – July 15
This is a very good and flowing time for you! The sun is now visiting your astrological house of Finance and Business, making it a grounded and practical time when you can continue to take some major steps towards achieving your important goals. As the sun travels there it meets Jupiter – planet of good fortune and success – and this is a very blessed encounter with everything to do with money, real-estate and business. Mars' new position allows you to more easily express who you are and radiate your talents, and Mercury and Venus' location – in your own astrological realm – blesses you with lightness, quickness, balance and harmony. Wow! The stars are all for you this time!
Giving – For those Born Between July 16 – August 15
The sun travels now your astrological realm and as it does that it conjuncts Jupiter – also in the realm of Giving. This is a very rare and special time of good fortune, luck and success – and above all – a time for new beginnings. Whatever you set your mind on or decide these days will happen big time. This is the best opening possible for your birthday month that marks the beginning of a new astrological year for you. And just to let you know how fortunate you are – the conjunction of the Sun and Jupiter in your astrological realm is so rare it only happens every 12-13 years!
The Swan – For those Born Between August 16 – Sept 15
You are now entering the month that preceeds your birthday- a month of getting into your cocoon before being born again as a beautiful butterfly. This time, that may seem a bit unclear and lacking in energy, is actually a time for preparation, adjustment and re-evaluation before proceeding into a new astrological cycle. And on another level – please notice that Mars has just entered your astrological house of Communication – making your communication methods a bit snappy and edgy – so try to be softer and more patient with your friends…
Abundance – For those Born Between Sept 16 – October 16
This is a special time for you. The sun now sheds light on your vocation making it clearer than ever and allows taking some major steps towards fulfilling it. The  True Node – which is the point of the eclipse that is also responsible for the karmic breakthroughs of one's life – has just entered your astrological realm where it will travel for a whole year. This is a beginning of a very special yet challenging time. Things that happen to you have a special meaning, major life-lessons start to show themselves and many clues are now around to help you know where your life should be aiming at…
Creation – For those Born Between October 17- Nov 14
Mars is now traveling your astrological realm making you very active and vigorous. This is the time to move forward with all your projects, making big and efficient advancements. The sun now sheds light on issues to do with work and career, but Mars' energy shouldn't be aimed only at those practical missions, but can actually make you achieve any goal you set for yourself for the next 2 months. Mars also holds with it its lower side which might make you nervous and militant – so try to calm down and be more sensitive.
The Gate – For those Born Between November 15 – December 14
After a more introverted/meditative month, you start to wake up to life. You gain back your optimism and enthusiasm. You feel the need to spread out. You might want to travel or learn new things – yet this desire comes with no pressure; you just enjoy life and want more of it. This should be a more loose time, with no strict schedule if possible. Set your time to be as free as possible. This is a great time for a vacation!
The Dolphin – For those Born Between December 15 – January 13
The tension of your love-life continues to build. Mercury and Venus are in your astrological House of Marriage – affecting your emotions and thinking. For those seeking love – this is definitely the time to look for it – and maybe even find it, with many opportunities of meeting new people, mainly through conversations and friends. For those already in a relationship – this is the time to deepen the connection and expand the intimacy level. Just try not to get too obsessive with thinking or talking about the relationship. Just be there. Don't think of it too much!
And on another subject – Mars has just entered your astrological house of Vocation, where it will stay for the next 2 months. This is the time to achieve some special goals to do with your vocation and take your destiny on a practical note a notch higher.
The Diamond – For those Born Between January 14 – February 12
Coupleship and work are the two major domains for you at these times. The sun sheds light on your love-life and you might realize things that were not so clear in the past, especially about your own perceptions to do with love and partnership. Mars is entering your astrological house of Work, where it will travel till the beginning of September, allowing you to take some major steps to do with your career and making you very practical and efficient.
The Waterfall – For those Born Between February 13 – March 13
This is the time to reach the world and share with it your talents, and mainly your spiritual and healing abilities. This is the time to demonstrate your special abilities such as intuition, creativity and the ability to heal. Don't be afraid to shine bright and show who you are and what you can do.
On another level – the practical one – you will find many little arrangements are now needed to be taken care of. This is actually good for you, as it helps you to stay grounded and practical in these spiritually intense times.
Take special care of your health these days and be attentive to what your body is trying to tell you…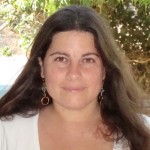 TO GET YOUR
PERSONAL ASTROLOGICAL CHART
DONE BY KARNI ZOR
EMAIL: ASTRO.MACHON@GMAIL.COM