Weekly Forecast
April 13 – April 20
Karni Zor offers a unique astrological forecast fashioned according to the true positions of the stars in the skies. Please note the New astrological Realm, according to your date of birth – which combines the Sidereal star chart at the moment of your birth together with new knowledge about the essence of the astrological signs.
For the wider scope also read about Mars' Retrogression and its affect upon you till May 20th,
and Jupiter's positive influence till June.
 
********
The Lake – For those Born Between March 14 – April 12
Uranus and Mercury are now in conjunction in your astrological realm, making you very logical. You are after clarity, definitions and precision. But opposing them, in the astrological realm opposing yours – the realm of Abundance, Mars is retrograding – making it very difficult to actually DO all the things logic says should be done! The way to by-pass Mars is via Pluto and Jupiter, and that would mean: before doing there is a need for depth; before going out there is a need of going in and making the necessary transformations; only after taking the route yourself you can offer it into the world. Only things that have gone through a deep inward process will find their successful path out into the world. 
The Flame – For those Born Between April 13 – May 13
This week fills you with vigor that enables you to proceed. Mars' retrogression does not have a strong effect upon you as you are more focused inwards than outwards. This is the time for deep inner processes, a time to use intuition and invest your energy in the spiritual quest. Being located inwards will reveal a special flow and a connection to all that is high and is seeking your company. Allow yourself to be immersed in the new things that arrive by giving them a safe home wthin  you.
The Key – For those Born Between May 14 – June 14
Retrograding Mars makes you re-think all the things you have been doing during the last two years. This might make you feel uncomfortable or even embarrassed by your mistakes. It is important not to sink into regret. This is the time to make resolutions  and look forward with the lessons that were learned. Stick to the practicalities  and don't let Mars' ripples  drag you down.
Exchange – For those Born Between June 15 – July 15
Jupiter continues to expand you. After half a year of Jupiter's retrogression in your astrological realm that has just recently ended, you now can celebrate all the expansion, luck and well-being Jupiter brings. This is a time of success and a time of actually going out into the world. Opposing Jupiter, in the Dolphin Realm, resides Pluto that asks you not only to get things out of you, but to continue as well, the deepening and reminds you to continue being sensitive and open to the new things that are looking to reach you. If your cup is  spilling over there is no room for more to come… find the balance between receiving and giving.
Giving – For those Born Between July 16 – August 15
This is a time of many revelations and understandings, a time of creativity, originality and being attentive to other people's words. Stay  open to further learning – as this is the time of new knowledge, and it will arrive from many places.
This week I also about healing that can be welcomed into your life and make a blessed change in them.
The Swan – For those Born Between August 16 – Sept 15
You learn to receive love and tenderness from your surroundings and especially from people close to you. If you are used to be the one that gives,  there will be a great learning about the ability to receive. And if you are used to being  practical and logical,  there will be learning about receiving a frequency that is softer and more feminine than yours. Keep your door open for love and feelings and expressions of human warmth and gentleness.
Abundance – For those Born Between Sept 16 – October 16
The Sun sheds light upon your life – making clear, amongst other things – that you really want to do some things,  but for some reason do not succeed in doing. This clarity can be uncomfortable, but is important to take the understanding in a useful way, and use the conclusions in order to proceed and advance. This is a time of development and you should aim forward and not dwell on the past too much. By the way – the "wake up calls" can come from looking upon your own life or from other people's remarks. Keep in mind they are actually being helpful and not meant to stop you.
Creation – For those Born Between October 17- Nov 14
The Sun has entered the Astrological Realm that is opposing you – the Realm of the Flame. It proceeds slowly and it seems that as the days pass you achieve more and more clarity upon your life. The fog that has covered your life and prevented seeing things clearly – slowly lifts away.  Clarity can be uncomfortable but it is necessary for the continuance of growth. As the Sun continues its path you become more and more aware not only of your own life – but also of other people's lives, as you become more and more sensitive to other people and start seeing them more clearly.
The Gate – For those Born Between November 15 – December 14
This is the time to take your wonderful ideas out into the world. You are very bright and sharp; very verbal and full with original ideas. Allow yourself to express your brightness and originality. You might find there is need for some developmental work to be done in order to be in a state that allows self-expression without shyness or hesitation, or at least allows a fuller expression that you are now capable of. This is the time to do that work!
The Dolphin – For those Born Between December 15 – January 13
There are two parts in you, contradicting each other. One part really needs this time on you own, and the other part really wants to communicate with the world. This is a time when abundance wants to flow from the world into your life and you feel the need and desire to be in contact with thing that are trying to find their way into your life. It is important to give food to both parts inside of you, seeking for the right balance between you private,  quiet time and the "partying" time. There is room for both and there need not be a clash between the two.
The Diamond – For those Born Between January 14 – February 12
This is the time to give expression to your creativity and talents. Try to spend time doing art, and celebrate your inspirations.  There is no need for anything to be practical or long-term. But engaging in the arts can open more dimensions for you than the ones you are familiar with, and can enrich your life. This is also the time to learn something that has to do with healing or spirituality – again from the perspective on enriching your world and enlarging your scope.
The Waterfall – For those Born Between February 13 – March 13
Venus, Neptune and Chiron are in your astrological realm and making you radiate a soft, gentle, feminine light. This is a time of inspiration and healing for you and for your surroundings . You can give healing to those who need it, in a gentle way that is welcomed. By being sensitive your richness finds its way to more people – as you find the way to give each what they need and are capable of receiving.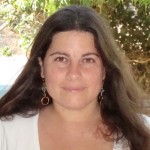 TO GET YOUR
PERSONAL ASTROLOGICAL CHART
DONE BY KARNI ZOR
EMAIL: ASTRO.MACHON@GMAIL.COM
New on the Site:
You can leave your comment on every page!
Please share, comment and take part…
Comments
comments