The Mars-Mercury-Sun Conjunction
Posted on June 7, 2015 by Karni Zor in Astrological Forecasts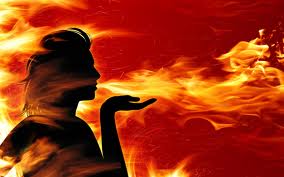 Mercury ends its retrogression on Wednesday (June 11th), and from then onwards less misunderstandings and quarrels are expected.
The quarrels are not only to do with the retrogression, but also with the fact that the retrogression is in proximity to the yearly conjunction of Mars and the Sun.
Technically – these days Mercury is travelling in front of the Sun, Mars is just behind it, so both Mercury and Mars cannot be seen due to their proximity to the Sun, but if the skies were clear this trio would seem very close to each other.
On the heavenly "pool-table" these three – Mercury, Mars and the Sun do have a strong joint affect upon us.
After Mercury ends its retrogression this triple conjunct can start to have  its positive effect upon us, which will enable us to be very bright, active and quick and achieve the goals we have decided upon.
Discussion