The Diamond Month
Posted on January 13, 2018 by Karni Zor in A New Astrology, Astrological Forecasts, New Astrological Realms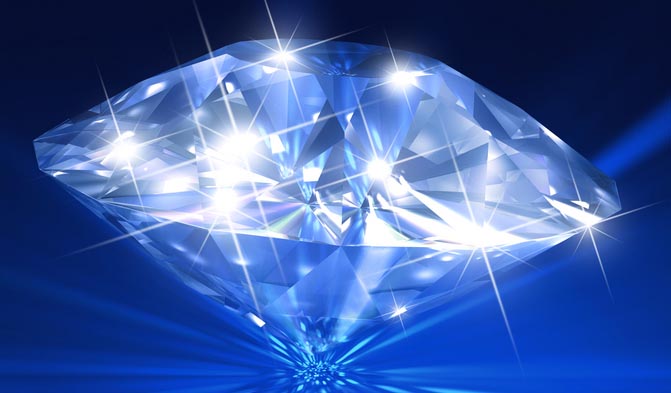 Every month the Sun appears as if it is in another section of the celestial wheel known as the Zodiac. This, of-course, is merely a reflection of Earth's own journey revolving around the Sun, and yet there is a lot of significance for the realm the Sun is shining in. Each month the Sun's radiation upon us is affected by that certain astrological zone the sun is in, and by that this monthly radiation affects our whole planet, and us.
Between the dates January 14th and February 12th the constellation that appears behind the Sun is Capricorn. This may not fit what we're used to from classical astrology, but it does fit the actual situation in the skies. I gave the area of the skies where the constellation Capricorn is in, the name "The Diamond Realm" because of the very specific nature of the radiation radiating from it.
The Diamond represents things that have crystallized slowly over time, things very accurate and precise, things that have 'cooked" under intense pressure and instead of breaking or melting became radiant on their own.
The Diamond has an active character, it makes us DO things, be active on a very practical and tangible level.  It makes us work hard, but we can also see the results.
The month of the Diamond would be a month not for talking, but for DOING,  a month of working hard towards the results we want to see, in ourselves and in the world.
Every astrological month holds a lesson for us, one of the 12 lessons or gates to go through in our path towards development. The Diamond's lesson for us has to do with the late Mahatma Gandhi's beautiful words:
"Be the Change you want to see in the world".

Discussion