Mending Broken Hearts
Posted on April 19, 2014 by Karni Zor in Astrological Forecasts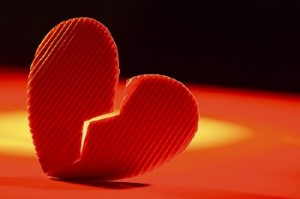 This week Venus, conduit of love and feelings, is in conjunction to Chiron – the asteroid that relates to the story of the wounded healer.
This is a time when old wounds to do with love or feelings might pop up, together with emotional injuries, of the past and the present, that have to do with the way we perceive love and relationships.
But as always – the stars are offering us a route for development. So this week is not only about hurts and wounds from the past, but also about finding the cause of these hurts and wounds, and start a healing process.
Venus' and Chiron' conjunction is a special opportunity for mending wounds from the past and a time for changing old paradigms to do with relationships and feelings.
This is a time to create a healthier model and perception of love.
For ladies this is a time to heal the way we perceive ourselves and update our perspective about femininity and beauty.
Discussion