Holistic Astrological Cards – Become a Certified Reader and Practitioner – Workshop in the Netherlands, 16-20 March 2018
Join us for four and a half days of an extraordinary astrological experience with Karni Zor, a unique astrologer who gives workshops worldwide and is the creator of the beautiful and accurate Holistic Astrological Cards. Karni's astrological workshops include lots of hands-on experience and a variety of methods: movement, meditations, personal process and group processes, color, music and much more.
In this workshop you will learn how to read the astrological cards for yourself and others, and how to use them in various healing processes and meditations. This workshop qualifies you to be a certified Holistic Astrological Cards Reader & Practitioner.
The workshop will end at the spring equinox on March 20, with a unique astrological ceremony to mark the first day of the astrological year and the turn-over to spring.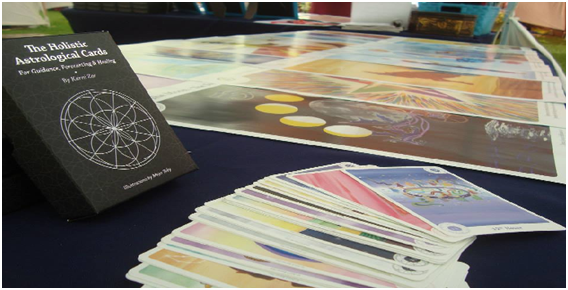 What are the Holistic Astrological Cards?
The 52 astrological cards are known worldwide for their beauty and accuracy.
The cards have been developed by Karni Zor through years of working with the astrological symbolism. The cards are a simple everyday tool for guidance, forecast and healing processes. They are a wonderful tool for holistic practitioners, tarot enthusiasts and astrology fans. There is no need for prior knowledge of astrology in order to be a card reader or practitioner.
The cards are currently available in seven languages: English, Spanish, Hebrew, Chinese, Dutch, French, and Portuguese.
What will you get from the workshop?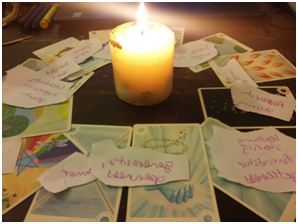 This workshop is a full program to become a Holistic Astrological Cards reader and practitioner and receive your Astrological Cards Practitioner certificate. In the workshop you will also take part in very special astrological processes, with lots of healing and magic, done through the readings, meditations, sound & movement, different arts and much more. This workshop offers a quality, relaxing and healing time for yourself, as well as a certification program.

About Karni Zor
Karni Zor is a well known astrologer with over 15 years' experience consulting and teaching, with articles published in various lifestyle magazines and top astrological publications.
Karni founded the Holistic Astrology Center, and the online Holistic Astrology School. She is the creator of the Holistic Astrological Cards, being used worldwide for reading and healing sessions. Karni is a world-renowned speaker and lecturer and conducts Astrology workshops and courses globally. Her guidance and teachings are enhanced with her special intuition, insight into human psychology and very warm, human touch. Karni lives in the spiritual village of Maale Zvia, in the Galilee, Israel.
About Welhoven
Welhoven is a spiritual accommodation set up as a place of anchorage for wellbeing and the future. It houses retreats, various workshops (e.g. wellbeing and healing, music) and researches to do with being human in these times, in the light of what the future might need. Welhoven is surrounded by lovely gardens and has overnight accommodations for 11 people. Additional cottages and B&Bs are available nearby, in case the house is full or if you want a single room. Food provided is natural and organic. To know more about Welhoven and get some impressions of its rooms and surroundings, please visit the website: www.welhoven.nl
Costs:
4.5 days, arriving Friday afternoon March 16, and leaving Tuesday evening, March 20. Includes all sessions, equinox ceremony, room and full board (starting with Friday dinner and ending with Tuesday dinner):
500 € per person in a double room in Welhoven.
Extra night in Welhoven + Breakfast: 25 € per person.
Registration fee: 100 €  . Non refundable.
Please note: If Welhoven is full, we will gladly provide you with information about other good sleeping options in the area. Please keep in mind that other B&B solutions, or having a single room, might include additional fees above those stated here. We warmly recommend making your reservations as soon as possible to ensure your place in the workshop and in the house.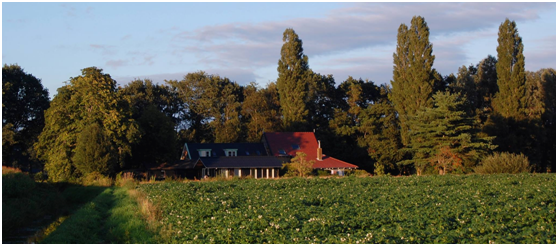 Welhoven: Werkhorstlaan 2, 8385GJ Vledderveen (Drenthe), The Netherlands.
Discussion