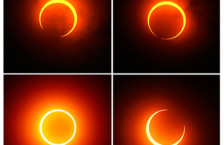 Posted on February 10, 2018 by Karni Zor in Astrological Forecasts, Astrology Extra

On February 15th, there will be a partial solar eclipse. But not as the last solar eclipse that was seen all over the USA, the coming eclipse will be seen by very few people. It will occur mainly above Antarctica. Nevertheless – astrologically – a solar eclipse still has an effect upon us, which we […]

No Comments. Continue Reading...