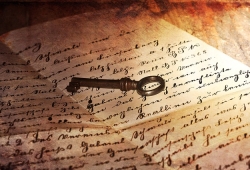 Posted on May 13, 2017 by Karni Zor in A New Astrology, Astrology and Development, New Astrological Realms

Every day Earth moves another degree in its journey revolving its father – the Sun. Because of this movement it seems to us, on Earth, as though every day the Sun moves by one degree in the great circle of the Zodiac. In this gigantic round-table, from our perspective, the Sun completes a tour in […]

Comments Off

on The Sun in the Astrological Realm of the Key

Continue Reading...