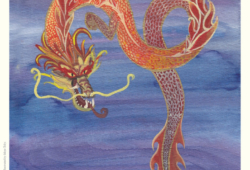 Posted on July 9, 2017 by Karni Zor in Astrological Forecasts

Picture: the True Node (or Dragon's Head) card, from Karni Zor's Holistic Astrological Cards. The True Node and its Karmic Effect upon Us till March 2019 The True Node is not a celestial body, but the ecliptic point of the astronomical and astrological chart. Two times a year the Sun, the Moon and Earth […]

No Comments. Continue Reading...