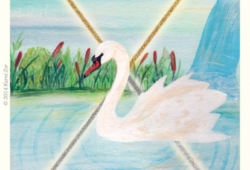 Posted on September 2, 2017 by Karni Zor in A New Astrology, Astrological Forecasts, New Astrological Realms

The Sun now travels the astrological Realm of Nobility, where it will stay till mid September. Each month, as it seems to us from Earth, it looks like the Sun is in another one of the 12 constellations. And shining from the different areas in space each area holds a unique frequency, so that the […]

Comments Off

on The Sun in the Realm of Nobility

Continue Reading...