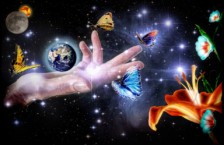 Posted on October 28, 2017 by Karni Zor in A New Astrology, New Astrological Realms

Picture above: the Realm of Creation card, from Karni Zor's Holistic Astrological Cards. The Sun is now travelling the astrological Realm of Creation. This is the time when the power of our thoughts much more potent. This is the time to remember and realize that we are the creators of our own world, and […]

Comments Off

on Creation – The Sixth Developmental Pathway

Continue Reading...