Beteen Two Eclipses
Posted on October 12, 2014 by Karni Zor in Astrological Forecasts

We are in a very special time now – the time between two eclipses: The full Lunar eclipse of last Wednesday and the coming partial Solar eclipse of October 23rd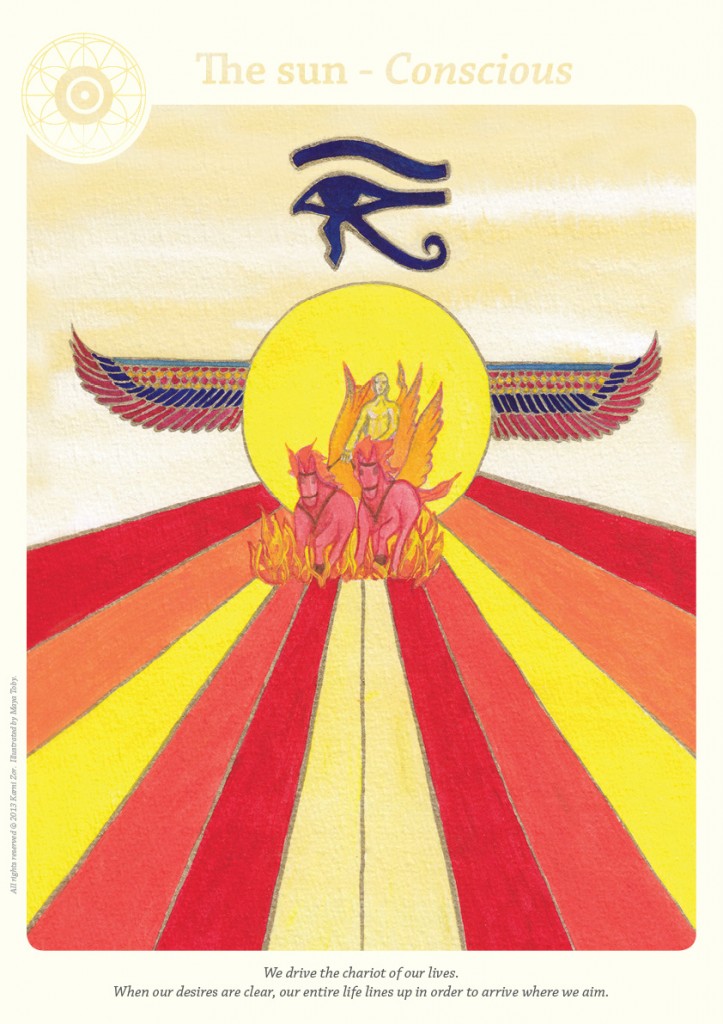 At this special time not only does the Sun conjunct the True Node (which is what creates the eclipse…) but Mercury and Venus also join the Sun at this crucial point.
That means that the lessons and challenges of these times are quite holistic – they have to do with almost every subject we can think of –
The Sun eclipsing challenges who we are, what we want and the path we want to take.
Venus challenges the way we feel, love, and our ability to create harmony in our lives.
And Mercury challenges our thinking patterns, and allows us to re-think the ways in which
we think and communicate.
This is THE time for people who love and want to persue personal development. It is a clear time, a time to face ourselves,as in front of the mirror, a time to check things and set up new methods as we say fairwell to what we do not want to see any more in our lives.
The unique time between eclipses and this year's in particular, allows us a re-start, while we leave the past in the past and head towards the future.
Discussion